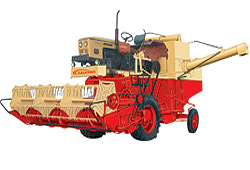 Our Services
Manufacturer and exporter of multi crop threshers, paddy threshers, maize shellers, wheat threshers, sunflower threshers, strip till seeds, drills, rotary tillers, light weight rotary tiller, reapers and chaff cutters.
Manufacturers and suppliers of agriculture machine such as straw reaper, farm straw reaper, roto seed drill, farm roto seed drill, wheat thresher, farm wheat thresher, agricultural wheat threshing machine, zero drill, seed drill, rotavator and harvester.
Manufacturer and exporter of agricultural implements like rotary tillers, spring loaded tillers, disc ploughs, mould board ploughs, offset disc harrow, land levellers, hole diggers, rotary slasher, stub cutter and reversible land leveller.